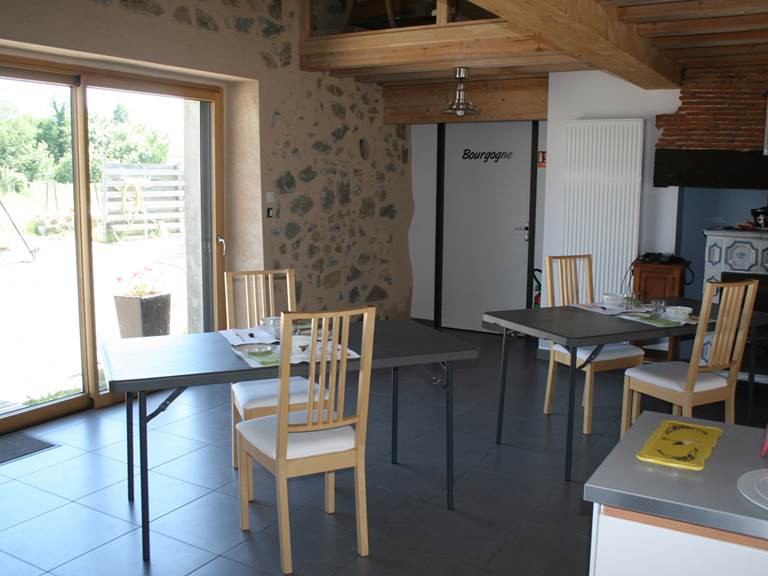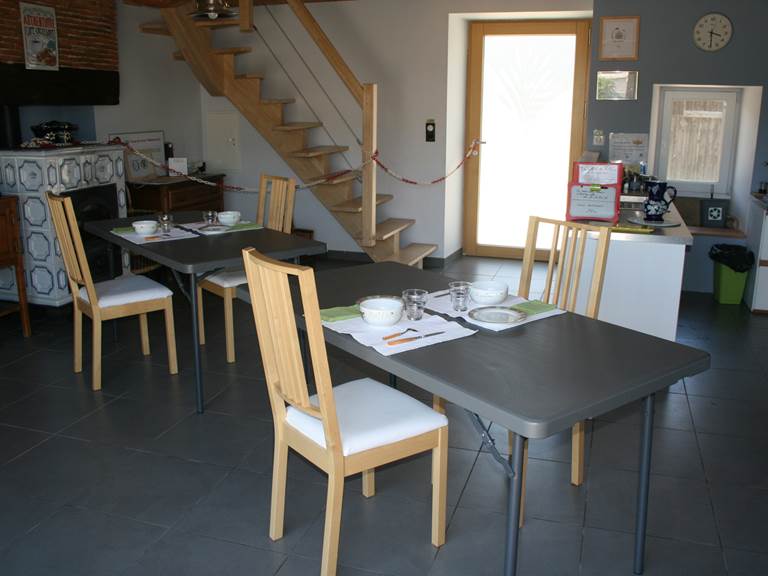 We are European Eco Labeled since 2016, therefore, we only use eco-certified products and steam for disinfection.
We have modified our sanitary procedures in order to guarantee you all the safety that you are entitled to claim when coming to us.
---
Among the novelties in our usual functioning:
1) We have (temporarily) put our beautiful wooden table in the dining room away and replaced it with two tables in composite materials. Not very pretty, but easier to clean and disinfect.
Each room has its own table, so the distances between the couples of clients will be respected.
2) The breakfast service will be identical except for one detail: we will wear gloves, masks and visors to serve you.
Aesthetics are poor, but your safety is concerned.
3) The room and the kitchen will be disinfected every day.
4) The pillow and mattress sheets as well as the blankets will be changed between each client.
5) The bathrooms will be cleaned with steam.
6) You will have self-service hydroalcoholic gel.
7) The mask will be compulsory inside and outside.