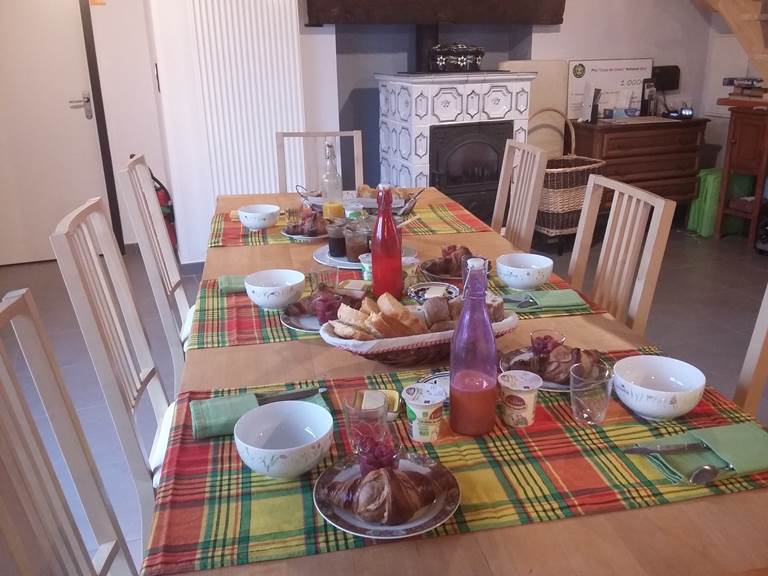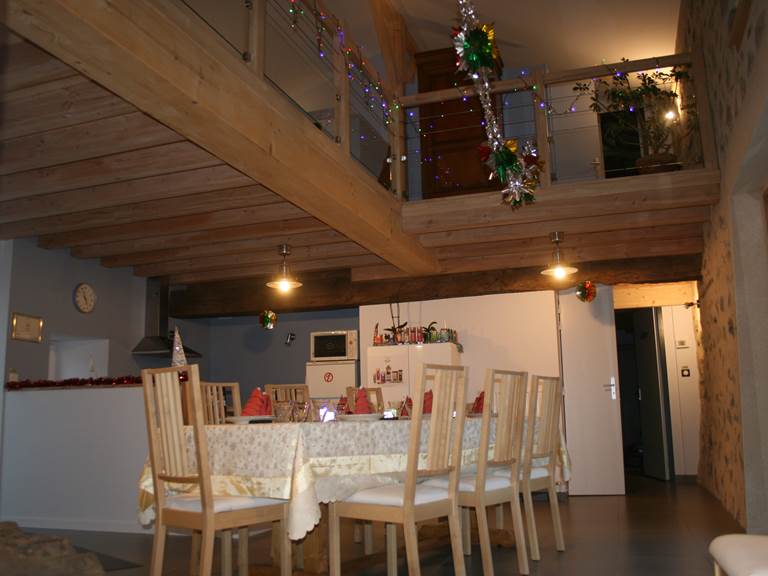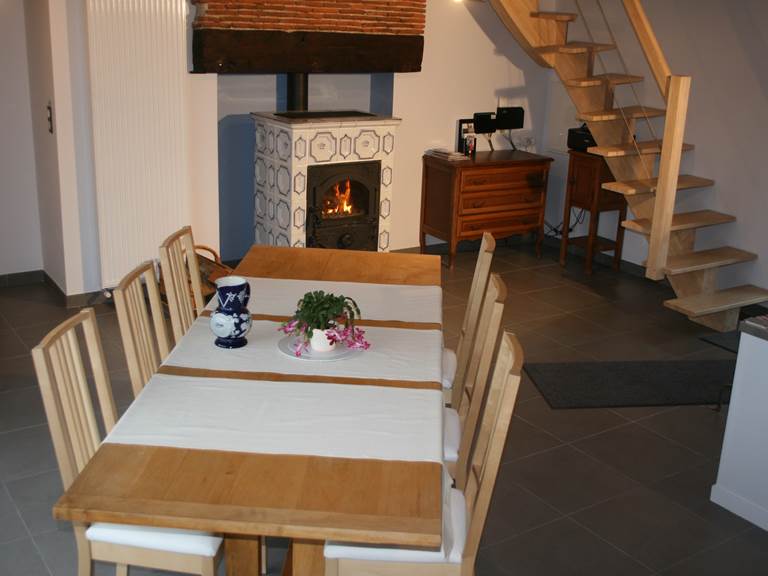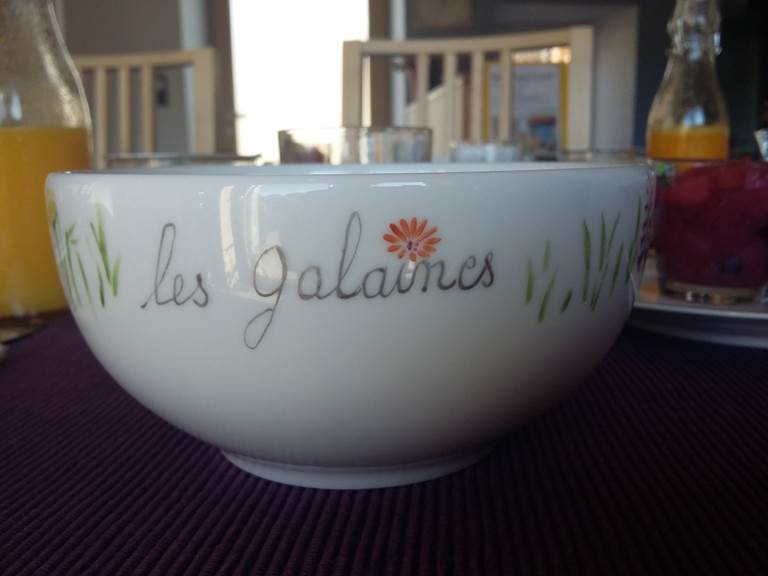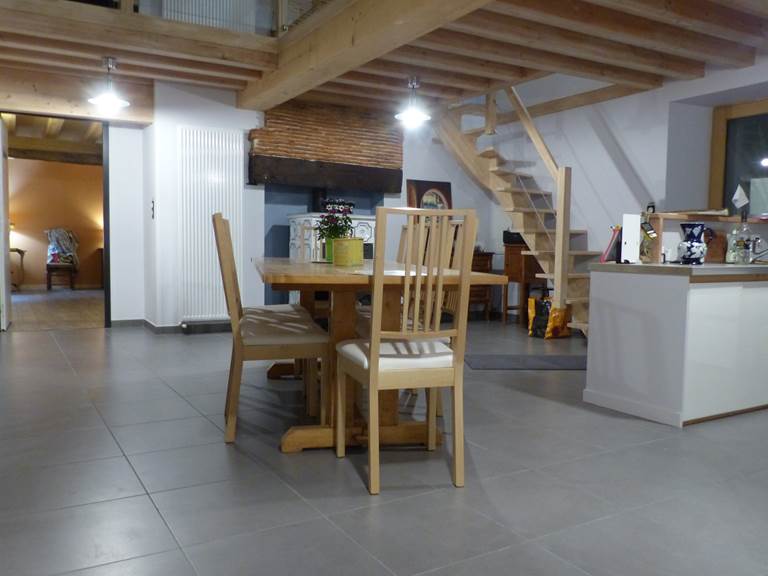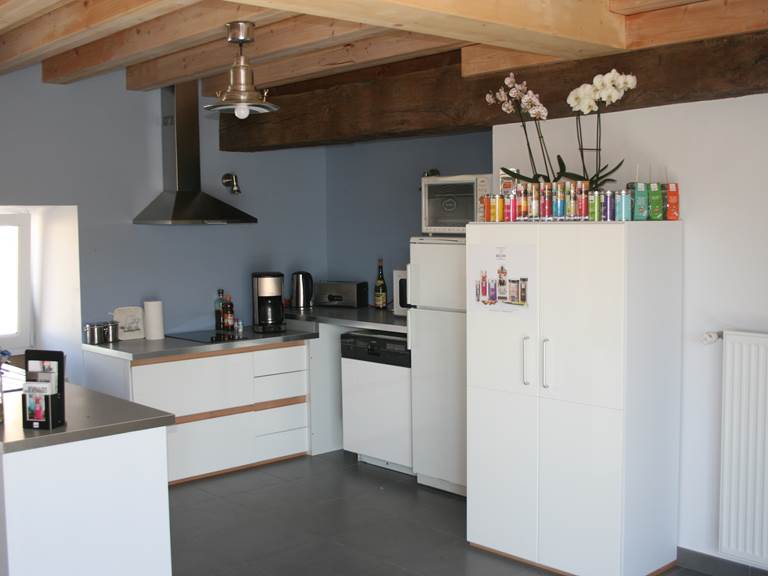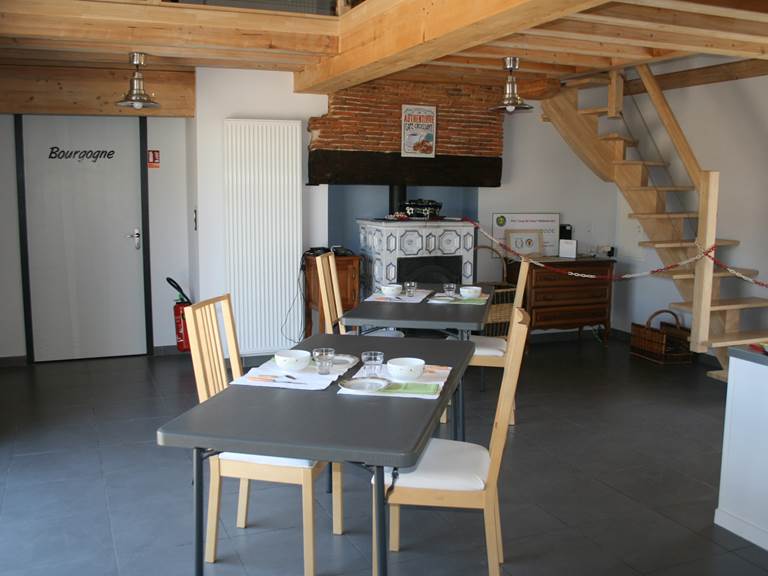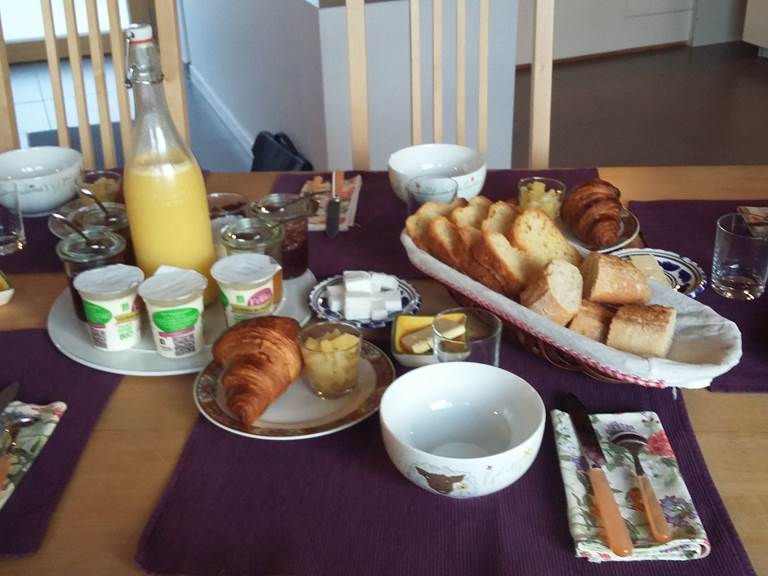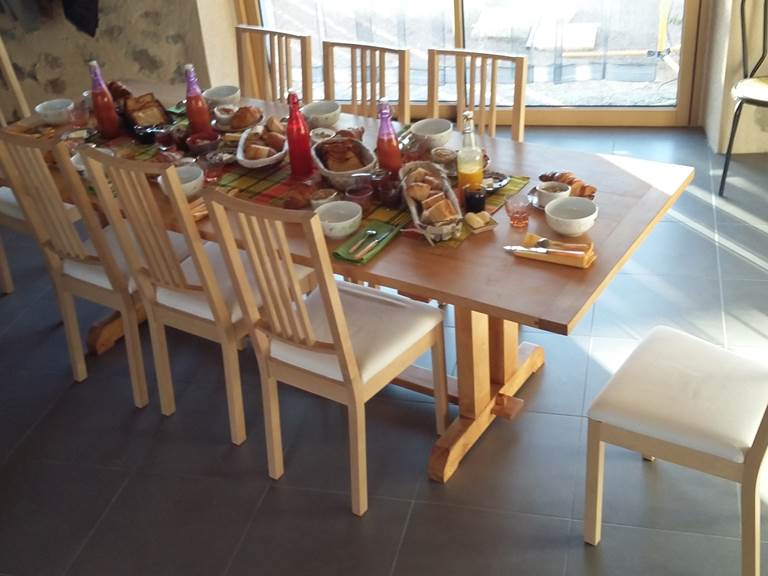 It is in this dining room that we will welcome you. We will serve you your breakfast around the big table.
The kitchen area is at your disposal free of charge if you wish to prepare your meal during your stay from two nights.
You also have access to the terrace through the bay window where you can enjoy the barbecue and a garden table as well as armchairs to enjoy the southern exposure.