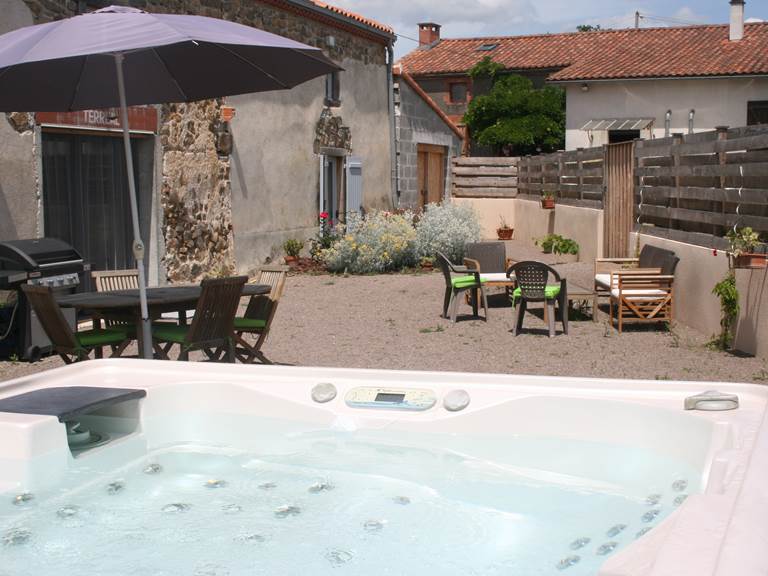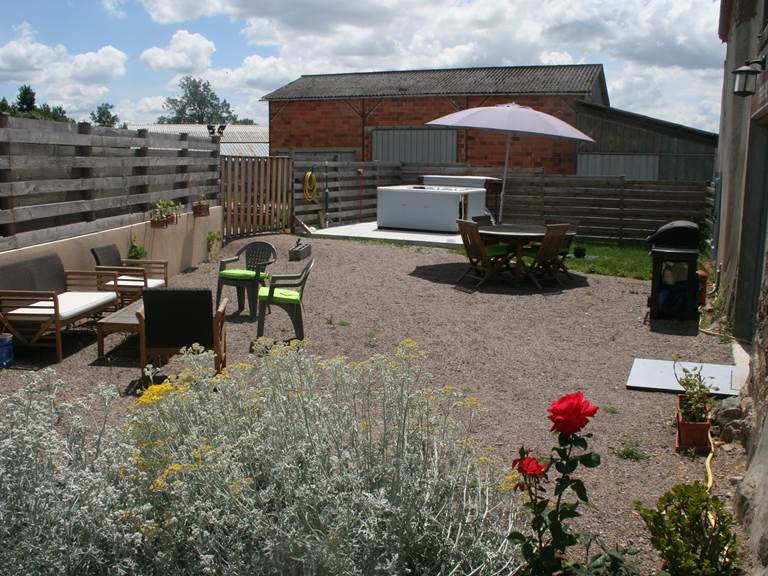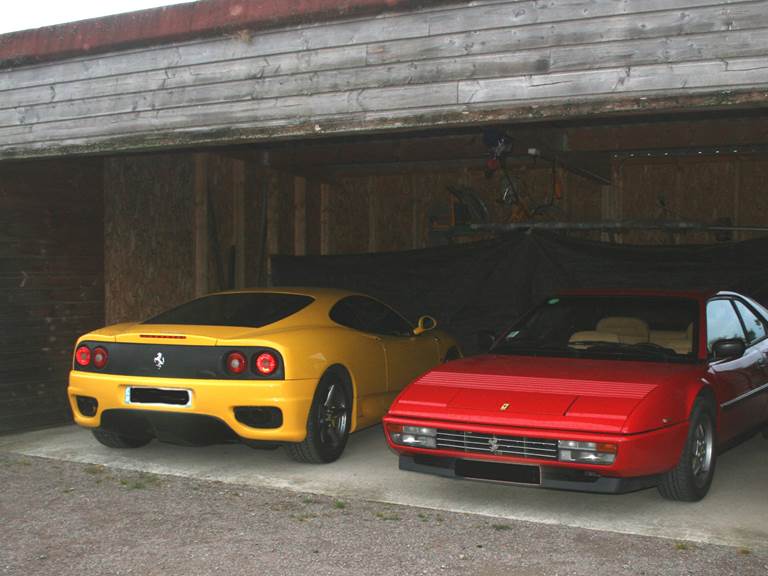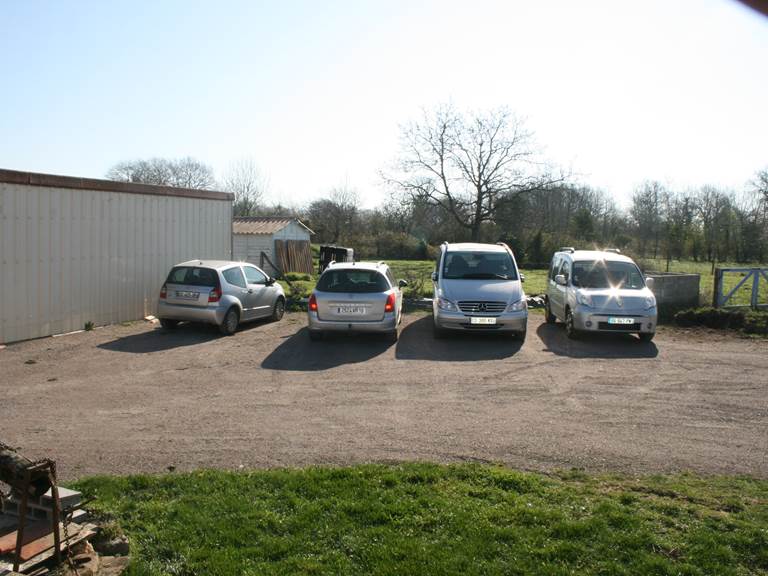 The terrace is accessible directly through the bay window and from the parking lot. It is equipped with a 5-person spa, a gas barbecue, a table with parasol and garden furniture.
From the private car park, you can go directly to your room via the terrace.
On request, we provide our garage to protect certain fragile cars or motorcycles ....